Why are ocean rates skyrocketing with no end in sight?
By:

Duncan Wright

Date:

Jul 21, 2021 4:25:02 PM

Categories:
The costs of shipping ocean freight have gone through the roof in recent months. For everyone wondering just how and why this happened, UWL President Duncan Wright provides an inside perspective on the perfect storm of factors that have created the market that exists today.
Three global alliances shift advantage to ocean carriers
How did we get here? It's more complicated than most realize. It started a few years back, when three main ocean carrier alliances were created that now control 85% of global container capacity. This had never happened before.
In the past, every carrier was more or less on its own from a capacity management perspective. There were some alliances, but they were not tight and pricing behavior was loose and driven by volume, meaning they priced to their fill vessels every week versus focusing on margin.
I actually spoke about this at the Ohio Transportation Conference in Cleveland three years ago and warned that with these Alliances in place, nothing, in theory, would be in place to prevent a rapid rate increase for US importers. Shippers needed to start thinking ahead as to what that could mean for their businesses. Things were shifting in the carriers favor.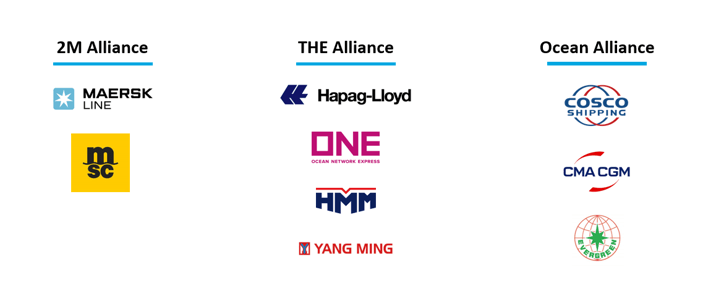 This shift to three central and well-structured Alliances was not in the news much, but it was the beginning of what we are seeing now. Price and capacity discipline was beginning to form: being that the discipline to pull vessels out of service, even though adding cost, could result in an overall increase in revenue per vessel.
During the last couple of years, we began to see this improved discipline creep into the trades — with carriers beginning to take out supply, mainly through blank sailings, to keep rates higher than demand on the current capacity we were seeing. This foundation of discipline created the perfect storm and the root problem that has now exploded.
COVID impacts the ocean freight market and carriers cancel sailings to hold rates steady
So, fast forward to 2019 when COVID hit us across the world. The alliances were able to quickly take out supply/vessels (called "blank sailings") in a coordinated manner to keep rates from plummeting.
But the biggest issue began when they kept them out way too long, into July of last year. I believe they were opportunistic and certainly saw the opportunity for rapid profits and wanted more. After many years of losses, many carriers saw this as payback to some degree, not a wholly unreasonable or unexpected human response. But at that moment in time, May, June and July in 2020, the seed of disaster was planted.
We all know what happened next. Everyone's initial demand forecasts were way off and volumes exploded for retail as people spent stimulus checks and any disposable income they had on retail goods instead of services, travel and dining out.
This was the beginning of the nightmare. Compounding this was cancelled or delayed builds for new vessels (due to COVID) and equipment lease contracts were also put on hold. Everyone had expected a 'container' recession. It was a time of fear for all of us and, as businesses, we reacted swiftly to take out costs and right-size.
Sudden influx of import container volumes causes bottlenecks at key ports and gateways
The staggering effect of all of this was a sudden crush of volume as all the vessels came online rapidly to meet the demand. That's when we began to see the bottlenecks starting with port and rail congestion, mainly in LA and NY/NJ, our two largest ports. To make things worse, we have archaic labor practices in our ports and COVID created a shortage of dock workers to process the incoming ships. And with a lack of government oversight, there wasn't anyone addressing the issue.
These bottlenecks, soon to spread to other ports, created a shortage of equipment as it got tied up on the US side, and suddenly, we couldn't get equipment in Asia for bookings. Carriers started responding to this by moving away from certain export commodities, like grain, to quickly turn equipment back empty to fulfill the demand, but with congestion and increased bottlenecks, it wasn't enough.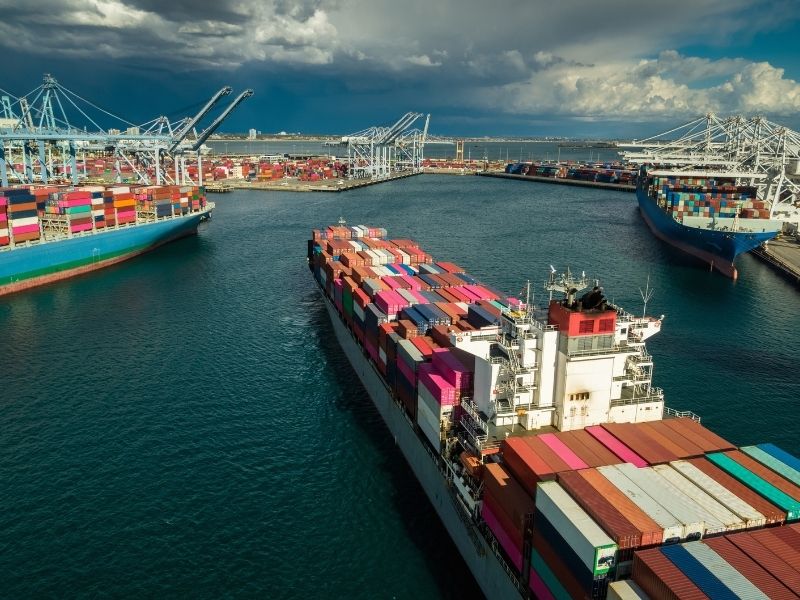 For the Asia to Europe markets, they initially started to see rapid rate increases as the carriers bled equipment from that trade-lane to cover the higher rates they were seeing in the US trades. However, this then created rapid demand in Europe, kicking up their rates even further. The Suez Canal blockage only exacerbated a problem well underway, with further delays on several hundred thousand empties getting back to Asia.
Throughout the last 10 months, at every opportunity in the events I laid out, the carriers raised rates to meet demand, and the demand kept getting stronger and stronger globally. Fixed rates/contracts be damned, everyone just needed space, supply chains were all under extreme pressure.
Compounding this problem even further, right now in the US we are seeing massive stock replenishment with many products on backorder for months. Due to supply chain uncertainty, retailers are all over stocking and increasing inventory levels, with record consumer retail demand in 1st quarter of course helping to drive this.
Final thoughts: Could this be the New Normal?
It's a perfect storm that keeps getting worse and for shippers and NVOCCs. By a long shot, this is the most challenging environment we have ever seen. Ultimately, we can say the carriers are to blame, and some say the initial agreements by the alliances to manufacture demand with coordinated capacity pull was unreasonable. But at the end of the day, it will likely never be proven one way or another. The carriers have finally worked it out and high rates are here to stay.
How the carrier alliances behave now and in the future under a more stabilized freight flow, is really an unknown, but one would hope that they don't continue to use this Triopoly as a way to gouge importers and ultimately the consumers.
In regards to the premium and severe rate hikes and ensuring carriers adhere to their fixed rate contracts for shippers & NVO's, one would hope that common sense and order would come into effect once the equipment balance and shortages become manageable.
About Our Leadership: Duncan Wright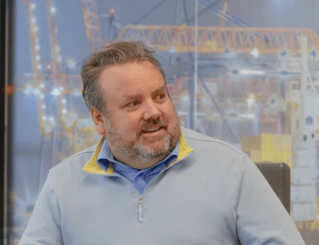 Duncan Wright (follow Duncan on LinkedIn) is the President of UWL, a top 20 American-owned NVOCC, 3PL, and distribution company headquartered in Cleveland, Ohio. UWL operates offices and distribution centers across the US and Latin America, and is backed by deep experience and knowledge of the transportation logistics industry. Duncan is responsible for strategic oversight of the organization, growth plans, product development, and technology. His hands-on approach with clients and employees ensures alignment and accountability.
Prior to UWL, Duncan spent 5 years working for two of the largest Chinese 3PLs in the Transpacific Trade. He was recruited to identify, develop, and execute sweeping operational changes for The Dewell Group, a $1B Chinese-owned asset-based 3PL and at The Topocean Group, where Duncan excelled as a transformational change leader as the VP of Global Development building out their commercial organization and global agent network.
Duncan spent 18 years working for Ocean Carriers within the CSX Group of Companies. The teams he led flourished as he built, structured, and directed production, e-commerce, government programs, strategy, and projects for Sea-Land Services, Inc., CSX Lines and Horizon Lines. With experiences predominantly in the Transpacific, Americas, Asia and Europe, he compiled a track record of building out revenue streams, organizational alignment, and new services within global ocean companies around Logistics, 3PL and NVOCC services. With a history of creative thinking and a robust technology background, Duncan leverages his network and experience to continue building strong relationships with customers and vendors across the world and across cultures.
Duncan resides in the Cleveland area with his wife and son. He enjoys any activity near or on the water, good scotch, and traveling.
Dig Deeper

Check out these sources for more information on the topics discussed in this article.
Chambers, S. (2021, June 11). More than 300 liners waiting for berth space, container congestion mapped globally. Splash247.

Lauriat, G. (2021, April 20). Ocean Carrier Alliances – The Tripartite. AJOT.COM.


Miller, G. (2021, June 10). Top 10 liners control 85% of market - and they're not done yet

. FreightWaves.