UWL Upgrades WorldScope Supply Chain Data Management Platform
By:

Kellie Lynch

Date:

Jul 2, 2020 3:44:11 PM

Categories:
Cleveland, Ohio - UWL is pleased to announce WorldScope 2.0, an upgrade to its proprietary supply chain data management platform. This upgrade allows customers to create custom alerts for managing exceptions, view real-time vessel and freight location via an interactive map, and configure their view of container activity on a single dashboard - even for shippers with multi-vendor supply chain programs.

Duncan Wright, President of UWL, explains the approach and value WorldScope this way: "Our philosophy is to always be as transparent as possible, and to develop tools backed by live visibility sources versus traditional EDI which relies on manual inputs. That's why you see us tracking container vessels from live satellite positioning - it is more accurate than updates we often get from ocean carriers directly. With increased visibility and transparency, container management and predictive planning become realities for our customers."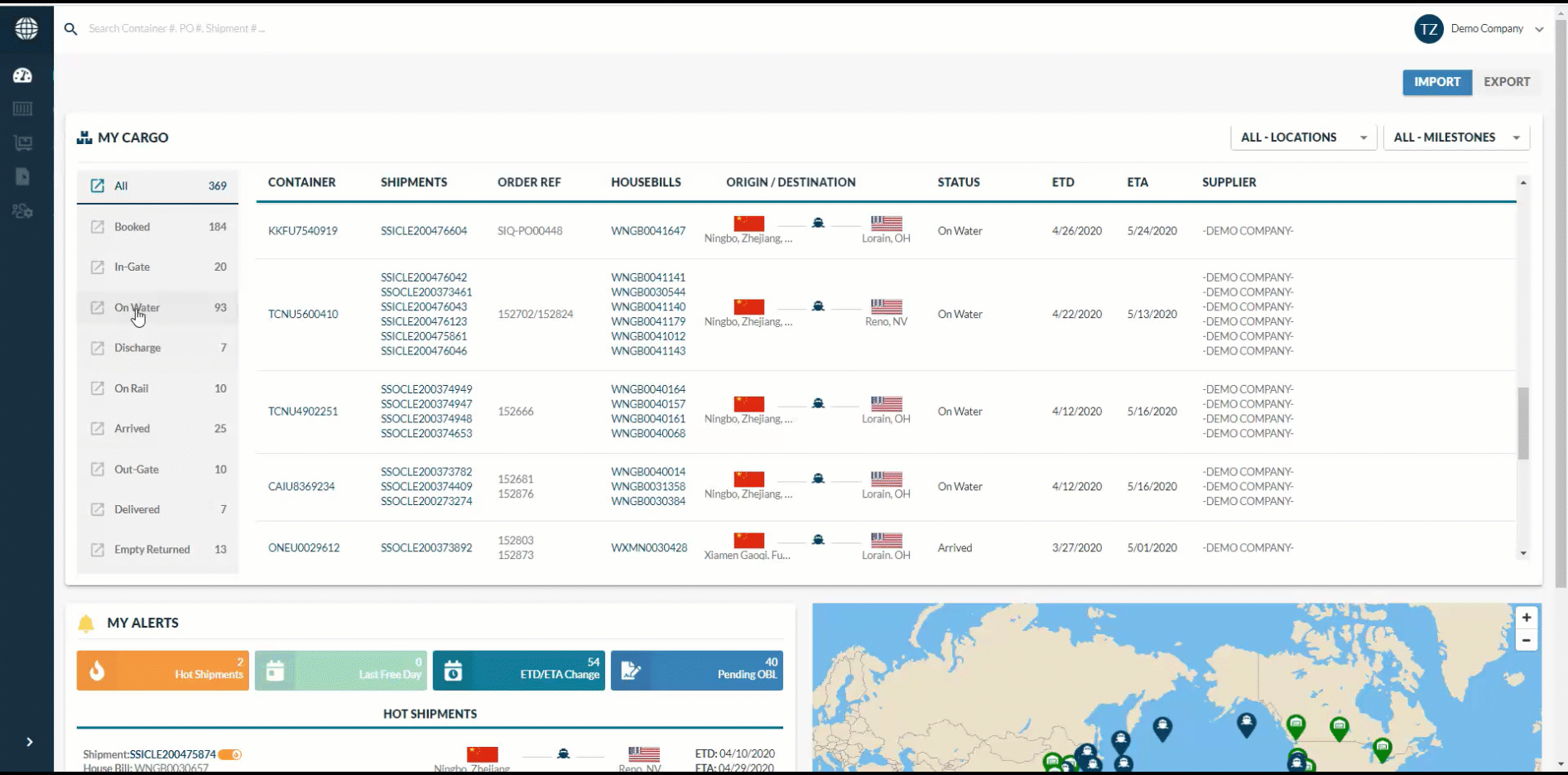 Additional enhancements include customized recurring reports, an intuitive and interactive dashboard, and configurations specific to your company, allowing users to visualize their entire supply chain and control who sees what data. This level of configuration brings clarity and confidence to customers around the lifecycle of a shipment.

This release is part of an evolution of WorldScope, and the technology used to build it. According to Dan Ambroziak, VP of Information Technology at UWL, "World Scope was built on the latest technology and framework to offer our customers many ways to get information such as shipment detail, custom reports, document access, enhanced tracing and more. Our goal is to ensure continuity through digital engagement, providing a one-stop platform to manage our external relationships and deliver timely quality data."

To request a WorldScope demo and to learn more, contact our team here.

About UWL
UWL is a top 20 American-owned NVOCC and leading provider of global 3PL services. We take pride in delivering predictable supply chain solutions backed by a team of creative problem-solvers focused on your goals. Our proof is in our owned assets: a national network of distribution centers, dependable trucking capacity, and a user-friendly data management platform that delivers transparency and accurate data you can count on.
To find out more, visit www.shipuwl.com.