UWL Expands in China, Hires Sales Director for Southeast Asia
By:

UWL

Date:

Jul 25, 2023 5:32:12 PM

Categories:
Freight forwarding offices in Qingdao, Ningbo, Dalian, and Shenzhen expand UWL's global network, Alfie Teh joins as Director of Sales for Southeast Asia
UWL, a top 10 US-owned freight forwarder and global logistics provider, is pleased to announce the expansion of its operations in China with the opening of four new origin offices, alongside the hiring of Alfie Teh as Director of Sales, Southeast Asia. These strategic moves further strengthen UWL's position in the market and will provide improved service and response times to customers in several of the world's largest port markets.
The four new offices are in key economic regions across China: Qingdao, Ningbo, Dalian, and Shenzhen. With each office close to large ports, these vital hubs will connect customers in China with UWL's extensive array of services and destinations. With this expansion, UWL aims to offer comprehensive end-to-end supply chain solutions, ensuring efficient and seamless movement of goods across the globe.
"For the offices, we strategically selected the four most active regions catering to manufacturing density and major export ports for the majority of US imported goods," shared Martin Karczewski, Vice President of 3PL Service. "Yantian in the south, Ningbo in central China, and Qingdao & Dalian in the north have consistently ranked in the top regions for cargo flow, so it makes sense to our customers, their shippers, and the available pool of logistics talent for UWL to expand in those areas."
Helping boost UWL's presence in the region is Alfie Teh, Director of Sales for Southeast Asia. Based in Singapore and armed with 26 years of industry experience, she will work closely with the new offices in China, as well as UWL's existing offices in Shanghai and Ho Chi Minh City, Vietnam, to help find solutions for customers across all UWL's offerings. Alfie's hiring represents the first member of the sales team based in Asia; emphasizing UWL's commitment to strategic growth across the globe.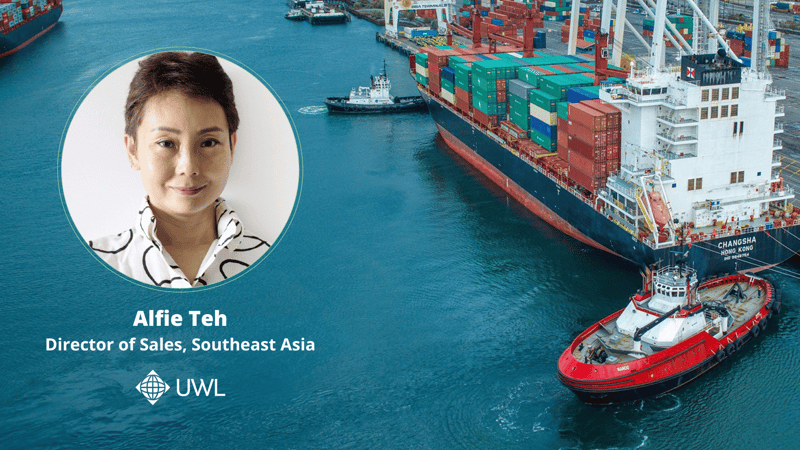 "We believe being closer to our clients and providing accurate, timely, and transparent access to data and visibility are crucial to all of our success," said Duncan Wright, President of UWL. "Alfie's presence in Singapore strengthens our ability to provide that customer service and responsiveness that is a hallmark of UWL. And given China's position in the global trade landscape, by expanding our presence and being where clients need us, we can offer enhanced capabilities, increased efficiency, and greater control over their supply chains."
In addition to UWL's incredible service, clients receive in-depth supply chain visibility thanks to WorldScope, UWL's proprietary freight visibility and analytics tool, allowing for detailed planning, tracking, and analysis of freight. Customers in need of distribution options can utilize UWL's sister company, World Distribution Services, and their wide array of locations and distribution expertise.
"This is truly an exciting time for our organization and for the global logistics industry," added Wright. "Adding these new offices to our existing portfolio will enable us to continue providing exceptional service and support to our clients, while further strengthening our global network."
About UWL
UWL is a top 10 American-owned NVOCC and leading provider of global 3PL services. They take pride in delivering seamless supply chain solutions backed by a team of creative problem-solvers. UWL specializes in ocean transportation, air freight, project cargo, warehousing and distribution, chartering, bulk liquid logistics, and customs house brokerage. Proof is in their owned assets: a national network of distribution centers, dependable trucking capacity, and a proprietary user-friendly data management platform that delivers transparency and data to customers' supply chains.
To learn more, visit www.shipuwl.com.