UWL Logistics Roundup | March 2019
By:

Kellie Lynch

Date:

Mar 28, 2019 12:30:00 PM

Categories:
Improved trade relations between the U.S. and Brazil, deadlock on Brexit, flooding in the Midwest, and fire on the Houston Ship Channel—for the latest updates on these events and more, check out our March Monthly Roundup!
Are you on LinkedIn? We'd love to connect with you!
International Trade News
President Trump and President Bolsonaro have committed to building a new partnership between the U.S. and Brazil.
Trump announced U.S. intent to designate Brazil as a Major Non-NATO Ally, and the two leaders also made several trade-related commitments, including: implementing a tariff rate quota on American wheat, scheduling a USDA technical visit to audit Brazil's raw beef inspection system, establishing a U.S.-Brazil Energy Forum, and creating a $100 million Biodiversity Impact Investment Fund
Brazil has a reputation for being a tough country to do business with, partly because of its complex customs procedures. As opportunities open up for your company due to improved trade relations, our experienced team on the ground in Brazil is ready to help you navigate your new supply chain needs.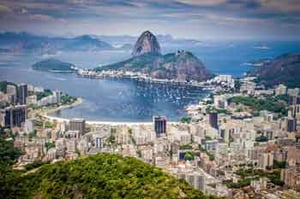 Starting June 17, American, Canadian, Japanese, and Australian visitors will be able to enter Brazil and stay for up to 90 days each year without having to get a visa.
"This is one of the most important achievements of the Brazilian tourism industry in the last 15 years and we are confident that it will be extremely beneficial to the country," Tourism Minister Marcelo Alvaro Antonio said in a press release.
Despite increased pressure from China to remove tariffs, U.S. President Donald Trump held strong that the tariffs will stay to enforce Beijing's compliance with any trade agreement.
"We're not talking about removing them. We're talking about leaving them for a substantial period of time because we have to make sure that if we do the deal, China lives by it," said Trump.
The House of Commons, UK's decision-making body of Parliament, held a series of indicative votes on Mar 27 to see if they could find an option they could agree on. Unfortunately, MPs rejected all eight proposals, including:
Leaving the EU with no deal on 12 April
Unilaterally dropping the plan to leave the EU if no deal is reached by 12 April
A new referendum on any deal/s to leave the EU
Leaving the EU but staying in a customs union with the 27 EU states
Two variations on leaving the EU but staying in the European Economic Area (EEA) and rejoining the European Free Trade Association (EFTA)
Negotiating changes to the Withdrawal Agreement more in line with the Labour Party's position
Agreeing with the EU a period of two years in which UK goods have full access to EU markets
According to the BBC, the most popular of the rejected ideas - which included another referendum or remaining within a customs union with the EU - could be the subject of further indicative votes.
If the House of Commons passes the Withdrawal Agreement, the European Council will extend the Article 50 period to May 22nd.
If it is not approved, the Council will extend the date to April 12th, while expecting the UK to indicate a path forward.
"What this means in practice is that, until that date [Apr 12], all options will remain open, and the cliff-edge date will be delayed," said European Council President Donald Tusk in remarks after a Mar 21 council meeting.
"The UK Government will still have a choice of a deal, no-deal, a long extension or revoking Article 50. The 12th of April is a key date in terms of the UK deciding whether to hold European Parliament elections. If it has not decided to do so by then, the option of a long extension will automatically become impossible."
Brexit got you feeling confused? BBC put together this simple walkthrough explaining Brexit and what has happened so far.
Around the World: Current Events
Severe flooding caused by melting winter snow and heavy rain heavily impacted major railways in the Midwest. Rails running through Nebraska, Iowa, Missouri, South Dakota, Minnesota, and Washington were affected, with the worst conditions being observed in eastern Nebraska (Omaha, Lincoln, & Ravenna) and western Iowa.
These satellite photos from NASA really show the impact of the severe flooding in Nebraska. UWL sends a huge thank you to all of the rescue workers and truckers for providing relief to those affected and to the rail crews working around the clock to get the trains back up and running.
A massive fire broke out on Mar 18 at an Intercontinental Terminals Co. (ITC) petrochemical storage site along the Houston Ship Channel, sending thick black smoke into the air for miles. The blaze began when a leak from a tank containing naphtha ignited and spread to others in the same complex.
The cities of Deer Park, TX and Galena Park, TX issued shelter-in-place alerts after elevated benzene levels were detected within city limits. The Houston Ship Channel was closed, stranding several vessels within the channel and prohibiting others from arriving. Major highways and roadways were shut down, making it impossible for drivers to attempt delivery in the affected area. Jacinto Port Terminals also closed during the incident.
As of 3/27, portions of the Houston Ship Channel have reopened. "The captain of the port in Houston has now made the decision to reopen the Houston ship channel from Tucker Bayou to light 116 for vessel traffic for both inbound and outbound," said Captain Rich Howes, U.S. Coast Guard Deputy Sector Commander.
Regulatory & Compliance Updates
Brazil has issued a new guidance for determining country of origin on imports subject to preferential tariff treatment. The new guidance defines several key terms and seeks to clarify possible issues that taxpayers and importers may have.
Terms defined include: Preferential tariff treatment, proof of origin, declaration of origin, certificate of compliance with the Mercosur regime of origin, and certificate of compliance with the common tariff policy.
The USTR has announced Section 301 tariff exclusions for 33 more products.
Three sections are fully excluded: 8412.21.0045, linear hydraulic motors with tele­scoping cylinders; 8430.31.0040, rock-breaking machines; and 8607.21.1000, rail air brakes.
The FDA has removed 47,635 food facilities from its database, likely from failure to properly renew their registrations by the Dec 2018 deadline, Registrar Corp reported.
Facilities with expired registrations must re-register with FDA and obtain a new registration number prior to continuing manufacturing, processing, packing, or storing food for U.S. consumption.
U.S. Trade Representative Robert Lighthizer recently announced that the United States will terminate India's and Turkey's designations as beneficiary developing countries under the Generalized System of Preferences (GSP) program.
India failed to provide the U.S. with assurances that it would provide fair and open access to its markets, while Turkey was determined to be "sufficiently economically developed".
Composite wood products require TSCA Title VI compliant labels by Mar 22
If you are an importer, distributor, or retailer dealing with wood products, remember that as of Mar 22, 2019, composite wood products like hardwood plywood, medium-density fiberboard (MDF), and particleboard must be labeled as TSCA Title VI compliant and require import certification.
Check out the U.S. Environmental Protection Agency (EPA) 's PowerPoint on TSCA here >>
Innovation teams will meet in Washington mid-April to discuss and refine commercially viable demurrage and detention approaches.
"It is an enormous challenge to develop an industry-wide practice for demurrage and detention. Our goal is to make focused, significant changes that will emphasize demurrage and detention incentives and boost freight fluidity," said FMC Commissioner Rebecca Dye. "Contributions from industry experts and commitment to continuous supply chain process improvement are necessary to achieve this goal."
Port News
The Port of Virginia's Truck Reservation System (TRS) has resulted in a 32% reduction in turn times at VIG, with an average of 765 reservations completed each day, reports AJOT.
"This is a twenty-first century tool designed to drive efficiency and the numbers prove it," says John F. Reinhart, the CEO and executive director of the Virginia Port Authority.
"Drivers that are taking advantage of this technology are getting in-and-out of our terminals quicker than ever before. TRS allows us to better manage flow at our gates; it gives even greater visibility to cargo owners and has matured into an important planning tool for us and everyone who moves cargo by truck."
Georgia Governor Brian P. Kemp announced in a press release on Mar 13 that Georgia's 2018 international trade numbers set a new record. Exports surpassed $40.5 billion - a 9% increase over 2017.
Total trade between Georgia and the world spanned 223 countries and territories, reaching a new high at $139.3 billion.
On the Mar 14 CNBC Nightly Business Report, CNBC's Jane Wells interviewed Port of Los Angeles Executive Director Gene Seroka about cargo volumes and the effect of tariffs on imports and exports,
"With the more than 1.8 billion square feet of warehousing we have in Southern California, there is less than a 1% vacancy rate," said Seroka. "Truckers are waiting longer, railroads are spending a lot of money repositioning equipment, cargo owners are carrying a lot of costs with the advanced of inventories, and having all these imports come in and then sit... we've got thousands of containers of break pads, keyboards just waiting."
Jacksonville Port Authority (JAXPORT) set a new record in March with the arrival of the ZIM Integrated Shipping Services 11,000-TEU vessel Cape Sounio, the largest container ship to ever call Jacksonville.
The port is also undergoing a harbor deepening project to extend the depth of its harbor to 47 feet which will improve accessiblity for fully laden vessels. The project is expected to be complete in 2023.
WDS was awarded an Economic Development Investment Program (EDIP) grant from the Virginia Beach Development Authority (VBDA). WDS will expand from its current 180,000 sf. location to 320,000 sf. in space at 1537 Air Rail Ave.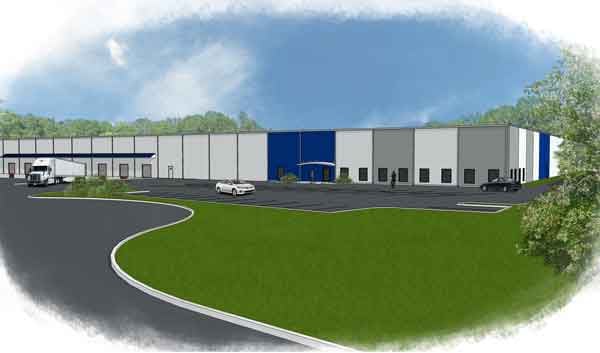 "We are very excited to be expanding our warehouse operations into Virginia Beach in 2020. We wanted to bring high quality facilities close to the Port of Virginia to better serve our customers and to improve the work environment for our employees. Thanks to the Virginia Beach Department of Economic Development, we were able to find a facility that will meet both of those objectives," said Duncan Wright, President of UWL/WDS.
WDS will invest a total of $6,225,000 in renovation costs, machinery and tools and furnishings, and create 35 new jobs.
UWL Team at Intermodal South America 2019
Our Brazil team had a productive and quality time at Intermodal South America in São Paulo meeting with customers, partners and friends.

From Left to Right: Barbara Echelmeier, Arthur Botelho, & Cecília Franco
To maximize the efficiency and productivity of our warehouses, WDS uses Synapse by Zethcon as its Warehouse Management System (WMS).
We live in a "need to know it now" world. Our systems give our warehousing customers 24/7/365 access to live inventory data, easily integrate with systems like ERP and Shopify, and help them retrieve key reports, enter orders and view activity anytime, anywhere.
Looking for help managing your inventory or thinking about outsourcing your warehousing operations?
Check out our technology page to learn more about how our systems take the complexity out of inventory and freight management.
Casual clothing but serious and genuine core values, come and visit with UWL. We have opportunities across the U.S.
View our career opportunities here >>