UWL Logistics Roundup | April 2019
By:

Kellie Lynch

Date:

Apr 30, 2019 1:09:36 PM

Categories:
In April, talks continued between the U.S. and China with a draft agreement expected by the end of May. Section 232 tariffs on aluminum and steel received a lot of attention - EU, Mexico, and Canada all urging the U.S. to lift the tariffs. The Midwest is recovering from historic flooding while the Panama Canal has implemented draft restrictions due to a record drought. Our sister company WDS also announced plans for a $6M warehouse investment in Norfolk, VA.
For the latest updates on these events and more, check out our April Monthly Roundup!
Are you on LinkedIn? We'd love to connect with you!

International Trade News
The U.S.-China deal is "90% done" according to the U.S. Chamber of Commerce, but the final details, such as a monitoring/enforcement mechanism and Section 301 tariffs, will be the most difficult part to get through.
"We've already agreed there's a big component of this that there will be real enforcement on both sides," said Treasury Secretary Steven Mnuchin, "including a detailed enforcement office on both sides with significant resources."
Lighthizer and Mnuchin will return to Beijing to resume trade talks on Apr 30, with the goal of having a draft agreement by the end of May.
Americans for Free Trade, a group of ~150 industry trade associations including retailers, chemical distributors, manufacturers and more, sent a letter to President Trump asking for removal of all tariffs once a trade deal is reached with China.
Brexit was delayed yet again, with the next deadline being Oct 31. There is still no majority in the House of Commons for any one course of action.
It remains uncertain when (or if) the U.K. will leave the EU. We will see what happens.
Despite an ongoing dispute over subsidies to Airbus and Boeing, the Council of the European Union has authorized trade talks with the U.S. to seek the elimination of tariffs on industrial products. The EU Council laid out requirements for the trade negotiations: The talks won't conclude as long as tariffs on steel and aluminum remain in place, and the EU can suspend negotiations if the U.S. adds trade restrictions (such as the proposed tariffs) to European goods.
Regarding the Boeing-Airbus dispute, the EU released a preliminary list of $12 billion worth of U.S. products - including aircrafts, chemicals, and food products - it is considering for countermeasures.
The U.S. released a similar preliminary list of $21 billion worth of EU products - including aircrafts, fish, cheese and other food products, glassware, and others - that it is considering for additional duties.
U.S. metal tariffs could jeopardize ratification of the USMCA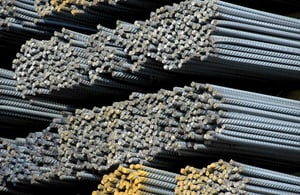 Even though the U.S.-Mexico-Canada Agreement (USMCA) was signed back in November, the Trump Administration is facing pressure from Congress and leaders from Mexico and Canada to remove Section 232 steel and aluminum tariffs before they will ratify the agreement.
"If these tariffs aren't lifted, USMCA is dead. There is no appetite in Congress to debate USMCA with these tariffs in place," Senator Chuck Grassley (R-IA) wrote in the Wall Street Journal.
Canada may consider new ways to retaliate against the U.S. if the Section 232 steel and aluminum tariffs aren't lifted. Bill Morneau, Canada's finance minister, said in an interview with The New York Times that the United States appeared unwilling to budge on the tariffs despite continued pleas to remove them.
"It's a real issue that we have Canadians asking why we don't have agreement on that based on getting to agreement on everything else," Mr. Morneau said. "I made that point to Secretary Mnuchin, that from our perspective steel and aluminum tariffs in two close trading partners don't make sense. And they certainly don't make sense in the context of trying to improve our trading relationship by signing a new trade deal."
Around the World: Current Events
Due to low water levels of Gatun Lake, the Panama Canal Authority (ACP) announced it will impose a draft restriction of 44 ft (13.41m) effective Apr 30.

Heavy shipments to the Gulf and East Coast that pass through the Panama Canal could be affected, as carriers may restrict or roll bookings for heavy containers to meet the draft requirements.

Vessels arriving after Apr 30 with drafts over 44 ft (13.41 m) will be required to trim or off-load cargo prior to transiting the canal if water levels are insufficient at the time of crossing.
BNSF & UP Network Conditions Update April 2019

Latest update from UP (4/18): Thanks to the dedication of the Union Pacific Engineering and Operating teams, repairs have been completed safely and timely to areas impacted by historical flooding in order to restore rail service to our customers.
Following is the latest update on the remaining areas that were impacted:

Falls City Subdivision (Council Bluffs, Iowa, to Kansas City, Kansas)
The rail bridge over the Platte River is estimated to reopen the latter part of May. All local customers in the impacted area are receiving rail service.
Lincoln Subdivision (Valley to Lincoln, Nebraska)
Repairs continue and the route is estimated to re-open this weekend.
St. Paul, Minnesota and Surrounding Areas
We continue to monitor flood conditions and flood gate closures in the area as water levels are expected to remain elevated through the end of this month.
Flood Recovery Site: https://www.up.com/customers/flooding/

Embargo List: https://www.up.com/customers/embargo/list/index.htm
Latest Update from BNSF (4/26): Widespread flooding across portions of Nebraska, Iowa and Missouri is causing major disruptions to BNSF service and operations. With recent storms and accelerated snowmelt, which has caused ice jams on area rivers, water levels have reached record high levels.

BNSF crews are working to restore service as quickly as possible. As always, safety is our highest priority. While some traffic is being re-routed, shipments destined for locations in this region will continue to experience delays.
BNSF Outage Map
Happy Easter!
We hope you all had a wonderful Easter holiday this April!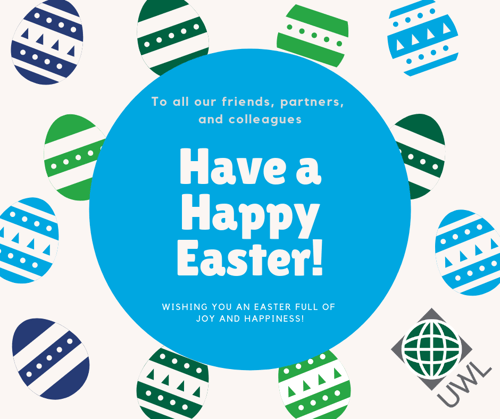 Regulatory & Compliance Updates
USTR released a third list of products that have been granted Section 301 tariff exclusions, covering 21 product descriptions including: pumps, roller machines, some auto parts, elevators/conveyors, water oxidizers/chlorinators, and more.
Exclusions are available for any product that meets the description in the Annex notice, regardless of whether the importer filed an exclusion request.
Check out the third list of Exclusions here: http://bit.ly/2DwuGDA
(Scroll to page 3 to see the full list)
For more information on how to navigate the Section 301 Tariff Process, check out this helpful page from the USTR.
Look up your products by HTS Subheading to see if they are affected by any proposed or ongoing Section 301 tariff action: https://ustr.gov/issue-areas/enforcement/section-301-investigations/search
To create a good atmosphere for economic and trade consultations between the two sides, China will continue to suspend extra tariffs on U.S. vehicles and autoparts. China's Ministry of Finance said it would announce separately when the suspension would end.
The USTR has analyzed the potential economic impact of USMCA and estimates that it will result in $34 billion in new automotive manufacturing investments in the U.S., $23 billion in new annual purchases of U.S.-made automotive parts, and 76,000 jobs in the U.S. automotive sector over a five-year period.
The U.S. Court of International Trade (CIT) has ruled that Section 232 tariffs on steel are constitutional. AIIS said it will appeal the ruling, however, the court's decision emphasizes the importance for importers to seek tariff exclusions, and could mean more Section 232 tariffis on automobiles or other similar products in the future.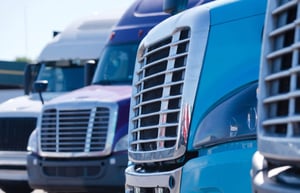 The rigidity of hours-of-service (HOS) rules has been a big problem for many in the logistics industry since the ELD Mandate went into effect in Dec 2017. HOS may gain some flexibility if a new proposal is approved by the Office of Management and Budget.
"At last year's Mid-America Trucking Show, you told the Department you wanted flexibility … and the Department listened," U.S. Secretary of Transportation Elaine Chao said at this year's Mid-America in Louisville, Kentucky.
"The Notice of Proposed Rulemaking was just sent to the Office of Management and Budget. I can't give you specifics because it is still in the rules stage, but I can tell you the Department understands the importance of giving you the flexibility [to do your jobs]," said Chao.
The White House has tasked the Departments of Homeland Security, Commerce and Justice with determining how widespread the problem is and how effective current responses are. They will also recommend potential regulatory or legislative changes to help curb the sale of fake goods. The report is due 210 days from the announcement.
Port News
Due to large numbers of migrants at the southern border of the U.S., CBP is redirecting 750 officers from roles at Ports of Entry to assist with processing, transportation, and hospital watch of the migrants. This will impact traffic at the border, and we may see a slowdown in processing of trade as a result.
The Laredo Licensed U.S. Customs Broker Association posted an update from their monthly CBP / Trade meeting detailing delays at the border. World Trade Bridge which normally processes 8,000 northbound trailers daily is currently only processing 5,000 trailers due to short staffing, leaving 3,000 trailers backed up in Mexico. CBP is exploring solutions and suggests that importers take advantage of early morning hours that are normally underutilized to avoid delays.
If you're moving freight by truck from Mexico to the U.S. right now, you may want to consider alternative options to avoid delays. Wait times at ports are fluctuating, and while there were some improvements in Brownsville and El Paso, other areas remain slow
The Port of Virginia's 2019 State of the Port report focuses on new investments the port is making, which are "creating the capacity for greatness", paving the way for success for generations to come. It covers the port's growth, productivity improvements, and new investments in the region.
UWL's sister warehousing and distribution company, World Distribution Services, was featured in the Port of Virginia's 2019 State of the Port report! We are proud to be a "Catalyst for Commerce" providing warehousing and reliable distribution services in the region.
View the Port of Virginia's 2019 State of the Port report >>
According to IHS Markit research, around 6 million metric tons of polyethylene production capacity is expected to come online in the U.S. over the next 5 years. A majority of the resins produced will likely be moved through Port Houston, who last year handled 42% of U.S. resin imports, reports JOC.com.
Governor Brian P. Kemp announced on Apr 24 that Plastic Express, a leader in the plastic resins industry, will expand operations with two new manufacturing facilities creating 166 new jobs and investing more than $172 million at the Port Logistics Center in Pooler. Governor Kemp joined leadership including representatives from the Georgia Department of Economic Development, Savannah Economic Development (SEDA), Georgia Ports Authority, and more to celebrate the announcement at the Port of Savannah.
To bring a much-needed option for secure, high quality warehousing space close to the Port of Virginia, World Distribution Services (WDS), a UWL sister company, has announced that it will invest $6.2 million to renovate a large facility in Virginia Beach.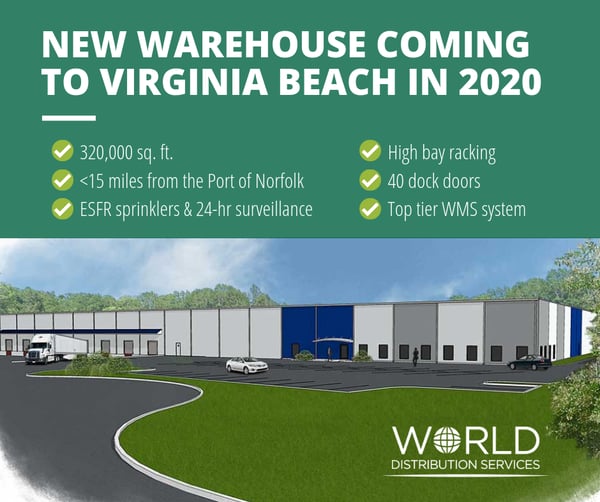 The new warehouse will be designed to fit the needs of retail, manufacturing, and food and beverage industries, equipped with high bay racking for high-value goods, 40 dock doors, 20,000 square feet of dedicated food grade space, a top tier warehouse management system (WMS), and more.
The renovation, which will be completed in March 2020, will create a substantial 320,000 square feet of warehousing space at 1537 Air Rail Avenue, less than 15 miles from the port's container terminals.
World Distribution Services (WDS) exhibiting at TDANA 2019
Come join us at the 2019 Transload Distribution Association of North America's Annual Conference taking place on May 1-2 at the Hyatt Regency at Lake Washington in Seattle.
WDS will have a booth and Jackie Csiszar will be there to answer all of your transloading questions!
To learn more about the conference, click the image below.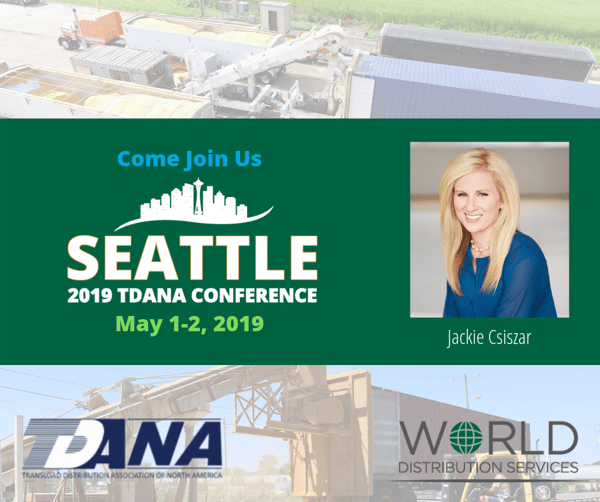 Join us at the VMA International Trade Symposium!
Are you going to the Virginia Maritime Association (VMA) International Trade Symposium? Come network with us! Our SVP John Morrow will be there.
The VMA Symposium is the East Coast's premier conference for Ports, Logistics, and Trade and is being held at the Norfolk Waterside Marriott and Conference Center located in Norfolk, VA from May 8th through the 10th.
To learn more about the symposium, click the flyer below.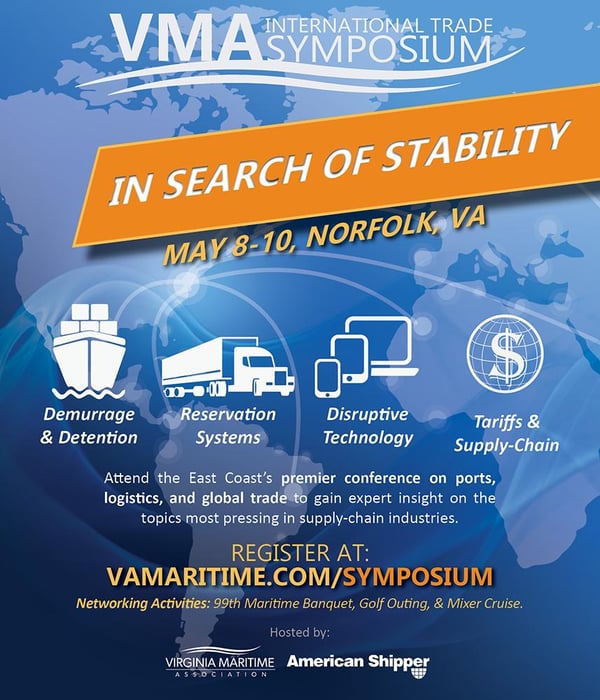 Looking for a reliable 3PL partner who can handle your shipment from ocean booking all the way through its final delivery? We're on it! In addition to providing ocean freight services, UWL has a vast network of trusted transportation providers ready to handle your drayage, FTL/LTL, and intermodal rail needs.
We are seeking a Sales Representative at our headquarters in Cleveland, OH! We have a beautiful new office located in Rocky River, the most amazing culture, and offer competitive benefits and pay.
If you have experience in Global Logistics Sales and are interested in joining our fast-growing company, apply today!
View our career opportunities here >>