UWL Awards Employees with The Fun Side of Logistics
By:

Kellie Lynch

Date:

Apr 18, 2018 11:09:32 AM

Categories:
Press Release
UWL Supply Chain Award
CLEVELAND, April 18, 2018 /PRNewswire/ -- UWL employees enjoyed a taste of 'hands on' logistics earlier this year, by winning the company's quarterly "Supply Chain Award." This unique award gives employees a rare chance to get down and dirty with trucks, warehouses and ships at working terminals and ports. Four outstanding employees were selected by management from across UWL's US offices in Cleveland, Houston and Norfolk for this quarter's adventuresome trip to New York.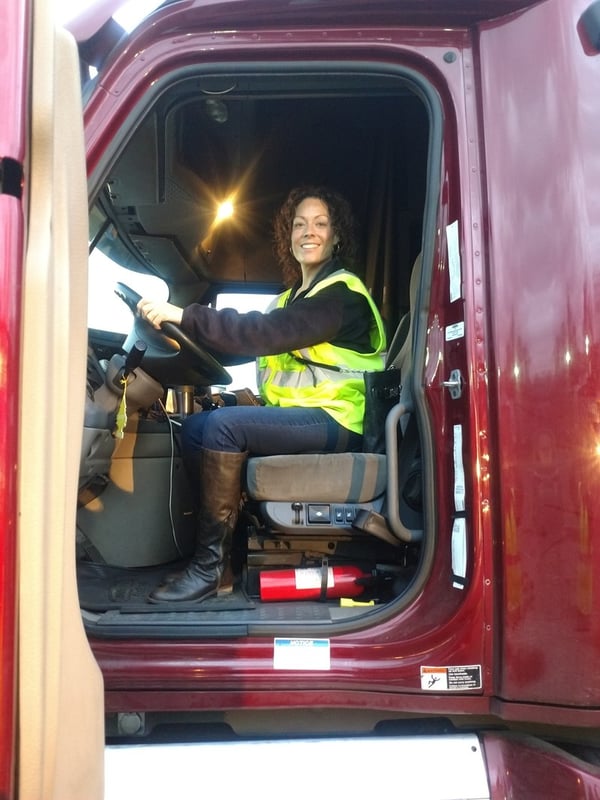 Thanks to UWL's close partnerships with ocean carriers, they got to spend time on a giant container vessel, even doing lunch with the captain and his crew in the officer's mess. Then they were able to ride on trucks to pick up containers from a rail ramp and finally visit and drive forklifts at a UWL warehouse.
"In managing global freight, staff don't often get a chance to see or touch the movement of goods across the supply chain," said Duncan Wright, President UWL.
"You'd be amazed at how few have ever been on an actual vessel, yet they spend long and challenging hours making sure their customers' cargo remains on time and is discharged and cleared in the ports."
UWL will continue this program so more and more employees can experience and benefit from a visualization of their day to day jobs. The next four employees have already been selected for this quarter's supply chain award and will visit UWL's network of warehouses, container ships, and trucking terminals in and around the Port of Savannah. UWL has operations across the east coast and the Gulf, so employees will continue to experience different 'Logistics ecosystems ' and gateways into the United States.


Learn more about UWL Career Opportunities >>


About UWL, Inc.
UWL is a full service, asset-based global 3PL. We are fully licensed and bonded to provide freight forwarding, customs house brokerage, ocean freight (FCL, LCL), air freight, bulk liquid logistics, supply chain visibility, vessel chartering services and project cargo internationally. UWL is headquartered in Cleveland, Ohio at 1340 Depot St. Cleveland, OH44116.