IMO 2020: A Brief Overview [Whitepaper]
By:

Kellie Lynch

Date:

Aug 12, 2019 4:54:50 PM

Categories:
A new regulation limiting the sulfur content allowed in marine fuels is coming at the end of the year that will raise the cost of fuel for ocean carriers and impact sea freight rates on a global scale.
Our brief whitepaper explores the current situation leading up to IMO 2020, the three main solutions carriers will employ to comply, and how it will affect shippers.
Keep reading to learn more or
now!
Explaining new maritime fuel regulations & what they mean for your business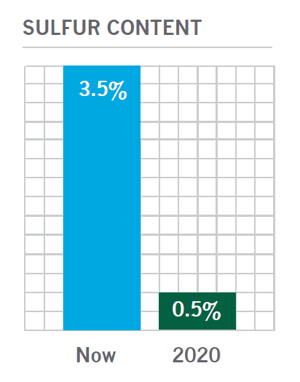 What is IMO2020?
The International Maritime Organization (IMO) is changing the rules that govern emissions. Beginning in 2020, sulfur content allowed in marine fuels is decreasing to 0.5% - a significant drop from the existing 3.5% limit.
All carriers must comply with the IMO regulation by January 1, 2020.
Carriers have three options to comply.
Each brings additional operating expenses.
Option 1: Switch to low sulfur fuel
New low-sulfur fuels are cleaner, but could be ~25% more expensive than traditional fuels used today.
Option 2: Install scrubbers
Installing scrubbers cleans emissions, but can put a vessel out of service for 30-40 days and costs $3M-$5M per vessel.
Option 3: Try alternative fuels like Liquefied Natural Gas (LNG)
The infrastructure needed to use LNG is still in its infancy. This new technology costs $25M-30M per ship and is best suited for new builds.
What does this mean for your supply chain? Download our whitepaper to find out!
We'll share five potential effects of IMO 2020 on the shipping industry, and some key facts you should know before the regulation takes effect.
Have more questions about IMO 2020? Stay tuned!
This article is just the first in our IMO 2020 series. As the deadline for compliance draw near, we'll be decoding IMO terms, doing a deep dive on the situation at hand, and looking at sustainable shipping solutions for the future.
Make sure to
so that you receive our latest updates!
Thanks for reading!