Blank sailings will be more likely in coming months, here's why
By:

Kellie Lynch

Date:

Jun 7, 2019 11:10:37 AM

Categories:
Blank sailings may become more common in Q3 & Q4
Blank sailings are on the rise on the trans-Pacific trade lanes as carriers react to the impact of new U.S. tariffs which have slowed growth of U.S. imports from Asia. The increased likelihood of missed sailings will continue into Q4 as carriers ready their vessels to comply with new IMO 2020 low sulfur fuel regulations that go into affect on Jan 1, 2020.
In this article, we'll take a look at what blank sailings are, why they happen, why blank sailings will be more likely in coming months, and what you can do to prepare.
What is a blank sailing?
A blank or void sailing is a sailing that a vessel operating carrier has canceled. A carrier may cancel calls on specific ports, regions, or even entire strings.


Blank Sailing:
A blank sailing is a sailing that a carrier has canceled, meaning a vessel will not available to discharge or load cargo. Carriers

may cancel calls on specific ports, regions, or entire strings.
Typically, carriers operate a liner service, where vessels follow a sailing schedule with a fixed port rotation. The schedule will include a list of ships that operate in that service, voyage numbers for each call, ports of call and the ETA and ETD dates for each of the port calls. There are approximately 400 liner services in operation today, most providing weekly departures from the ports that each service calls.

VOCs operate liner services where vessels follow a sailing schedule with a fixed port rotation.
If for some reason a carrier needs to cancel a vessel's call, that area will have a blank sailing and there will not be a vessel available to discharge or load cargo.
Blank sailings are normally announced on the line's sailing schedule ahead of time so that shippers can make necessary adjustments. However, if there is not enough cargo or if cargo is rolled to push for higher rates, sometimes notice of a blank sailing can occur in as little as one week.
Why do carriers blank sailings?
Sailings can be blanked for a variety of reasons. Vessel discharge and loading operations typically require several days to complete. Delays due to inclement weather, labor strife, repairs, and port congestion can cause ships to miss their scheduled arrivals or departures. This can make it necessary for carriers to cancel certain port calls to maintain the integrity of the rest of their shipping schedule.
Carriers also blank sailings to maintain rate levels where demand has fallen and caused overcapacity in certain lanes. Generally, vessel operators seek around 90% vessel utilization, but low demand and over capacity can cause that number to drop. By blanking sailings, carriers reduce the number of slots available to shippers to match capacity with demand, which in turn helps to stabilize rates.
According to Philip Damas, director of Drewry Supply Chain Advisors, container lines have become more agile in matching capacity to demand through blank sailings.

"This is the strongest sign of discipline by carriers we have seen since 2010," Damas said at JOC's TPM 2019 conference in Long Beach, California, in March.
The recent increase in frequency of blank sailings can be attributed to 2 primary causes:
New tariffs have slowed U.S. import growth spurring overcapacity in the trans-Pacific trade lanes, and;
Vessels are periodically being taken out of service to prepare for new low sulfur fuel and scrubber retrofits ahead of IMO 2020.
Blank sailings on the rise after tariffs impact U.S. import growth
On June 2, the Ocean Alliance blanked a sailing from Fuzhou that was set to call Nansha, Hong Kong, Yantian, Xiamen, Los Angeles, and Oakland.
A June 18 sailing from Qingdao set to call Ningbo, Shanghai, Busan, Colon, Savannah, Charleston, Boston, and New York will also be blanked.

The above blank sailings will take 23,218 TEU of capacity out of the trade lane, JOC.com reported.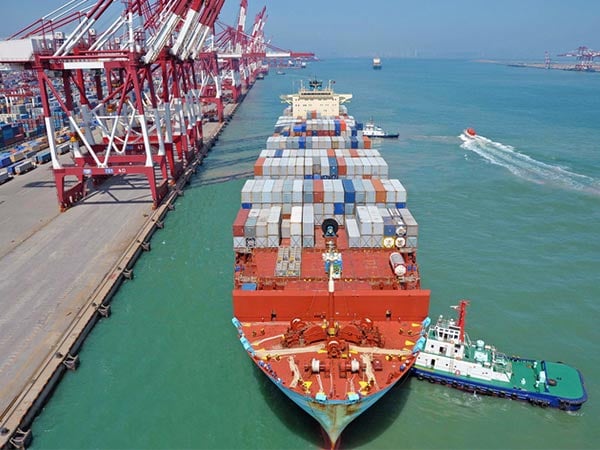 A container ship berths at the Port of Qingdao in the Yellow Sea in China.
According to PIERS, shipments have declined 6% y/o/y in the first 4 months of 2019 due in part to the front-loading of imports to beat higher tariffs that went into effect last fall. Escalating trade tensions between the U.S. and China could see that number decline further as new tariffs and retailation impact economic growth.
"We estimate that the impact of the announced tariffs by the US and China will cut global growth by 0.2 to 0.3 percentage points. If the threatened tariffs [25 percent on an additional $300 billion in Chinese imports] are also implemented, then these estimates would be doubled," said IHS Markit chief economist Nariman Behravesh in this article from JOC.com.
Alphaliner similarly warned that eastbound trans-Pacific volume could fall 8% in 2019 if the newly threatened tariffs are implemented.
If trade volumes do fall, we could see more sailings being blanked to balance capacity with the lowered demand.
IMO 2020 preparations take vessels out of service
We will see more sailings blanked heading into Q4 as carriers prepare to comply with IMO's new low-sulfur bunker fuel mandate, which requires sulfur content in marine fuel be reduced from 3.5 percent to 0.5 percent. All carriers will either have to retrofit their vessels with scrubbers, or transition them to new low-sulfur fuel by the IMO 2020 deadline of Jan. 1st.
According to JOC.com, around 380 containerships with a combined capacity of nearly 4.4 million TEU will be retrofitted with scrubbers this year. Scrubbers, also known as Exhaust Gas Cleaning Systems (EGCS), are used to remove particulate matter and harmful components, such as sulphur oxides (SOx) and nitrogen oxides (NOx) from the exhaust gasses generated from marine engines to control pollution. Installing a scrubber can take a vessel out of service for 30-40 days.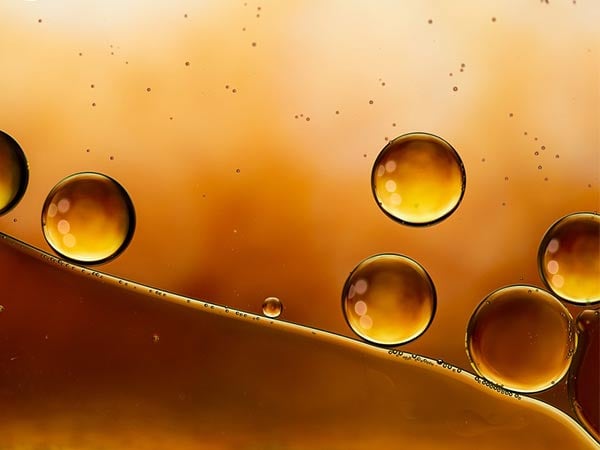 The transition to LSFO could cost carriers an extra estimated $10 billion to $15 billion annually.
Alternatively, instead of using scrubbers, vessels may choose to burn low-sulfur fuel oil (LSFO), however, the new fuel could cost carriers an extra estimated $10 billion to $15 billion annually.
"The vast majority of vessels will not be equipped with scrubbers and will therefore transition to low-sulfur fuel," explained Bill Mongelluzzo of JOC.com. "To prevent mechanical breakdowns, those vessels will be dry-docked so the heavy fuel can be flushed out, a process that takes about a week, meaning that most vessels will miss at least one scheduled weekly departure."
Some carriers may use spare ships where possible to fill in for vessels that are dry-docked to avoid disrupting service.
Low Sulfur Surcharge (LSS) may increase in Q4
In addition to blank sailings happening more frequently in Q4, Low Sulfur Surcharge (LSS) is anticipated to increase based on the length of the move.
For example, the LSS will be cheaper to the USWC from Asia than it will be for all-water shipments going from Asia to the USEC. This in theory could put a strain on the ports of LA/LGB again during the height of peak season as shippers try to manage their ocean freight rates.
We could also see some frontloading of shipments to beat the new LSS similar to what happened last year when shippers rushed to beat the Trump administration's tariffs on imports from China.
So what is a shipper to do?
Sometimes, blank sailings are inevitable. Because of the increased frequency of blank sailings over the next few months, we recommend that shippers make their bookings well in advance whenever possible to secure space. Provide a cushion in your transit window just in case your cargo is rolled due to a blank sailing.
At UWL, we maintain balance for our customers by having relationships with a variety of carriers. We have contracts with carriers in each of the 3 major Alliances to help ensure freight gets moved when it should.
In the event of a blank sailing, we will do everything possible to find space available on an alternative vessel so that the cargo can still arrive as planned. There may be times when space is tight and delays are unavoidable, but we are generally able to switch from one carrier to another and still have enough time to make the delivery given enough lead time.
If your cargo has been rolled, your UWL representative will work with you to get your shipment onto the next available vessel, even if it means changing carriers.
We will do everything we can to proactively communicate any blank sailings as soon as we hear about them and will make necessary adjustments to get your cargo delivered on time.
If you have any questions regarding blank sailings, don't hesitate to contact us today!